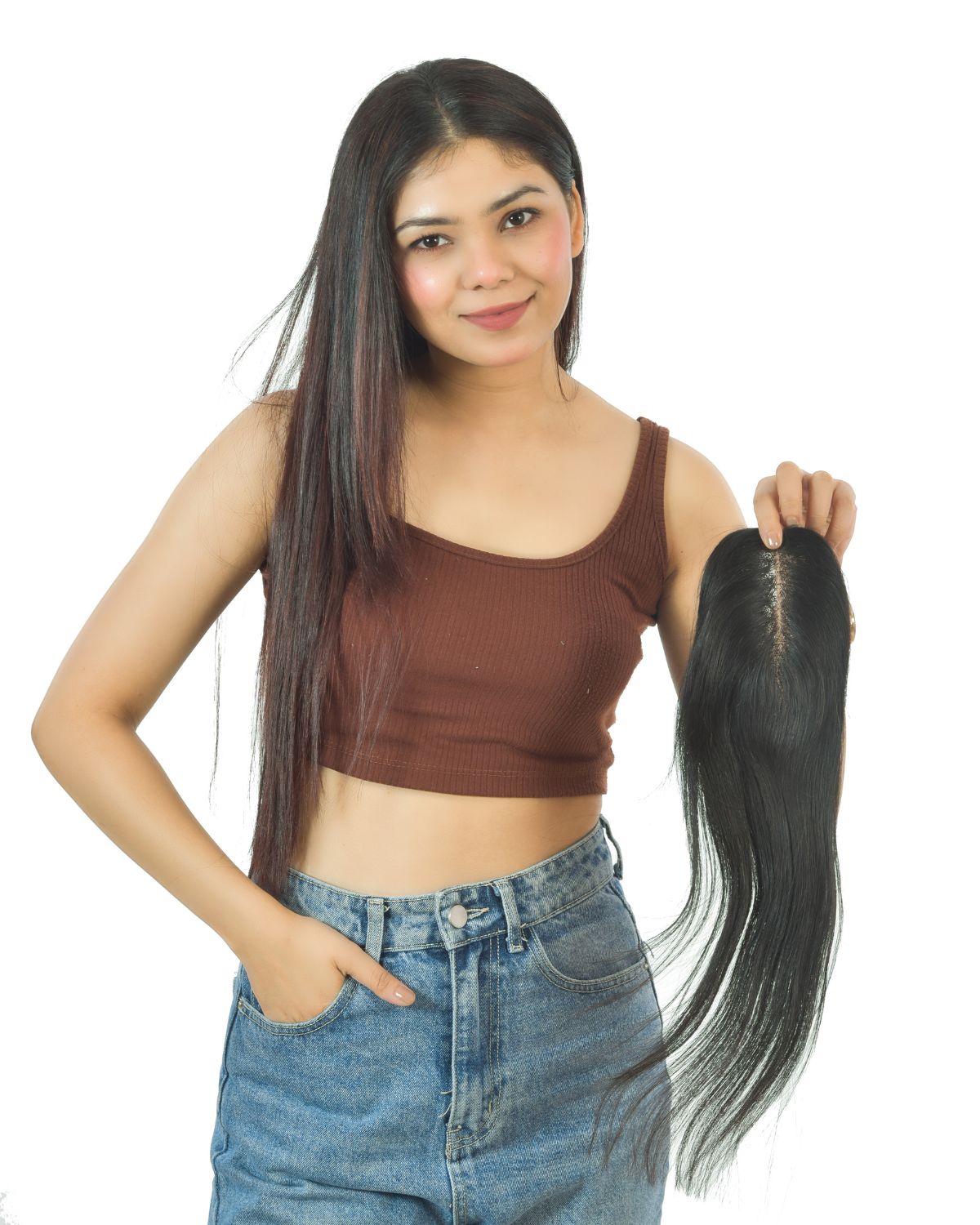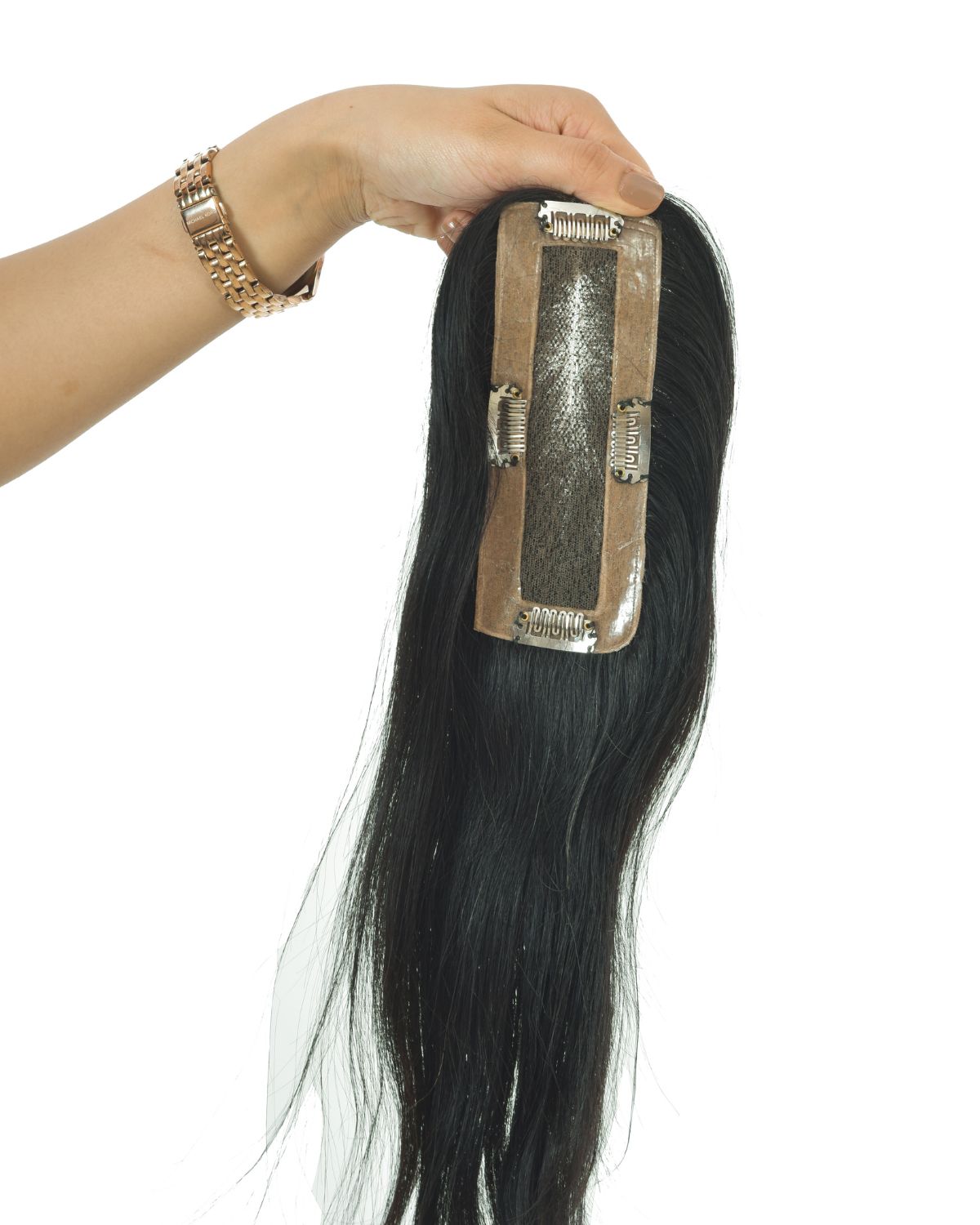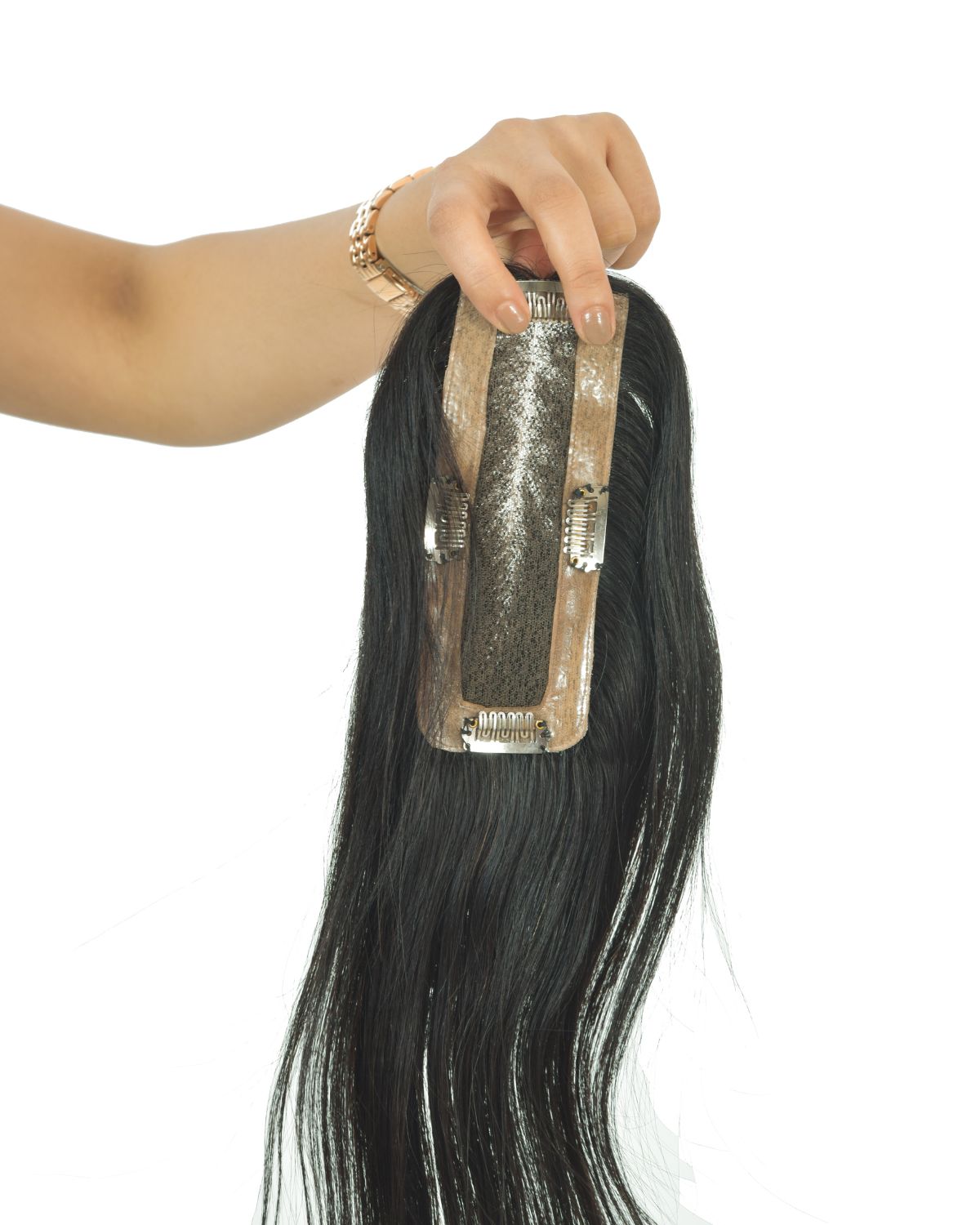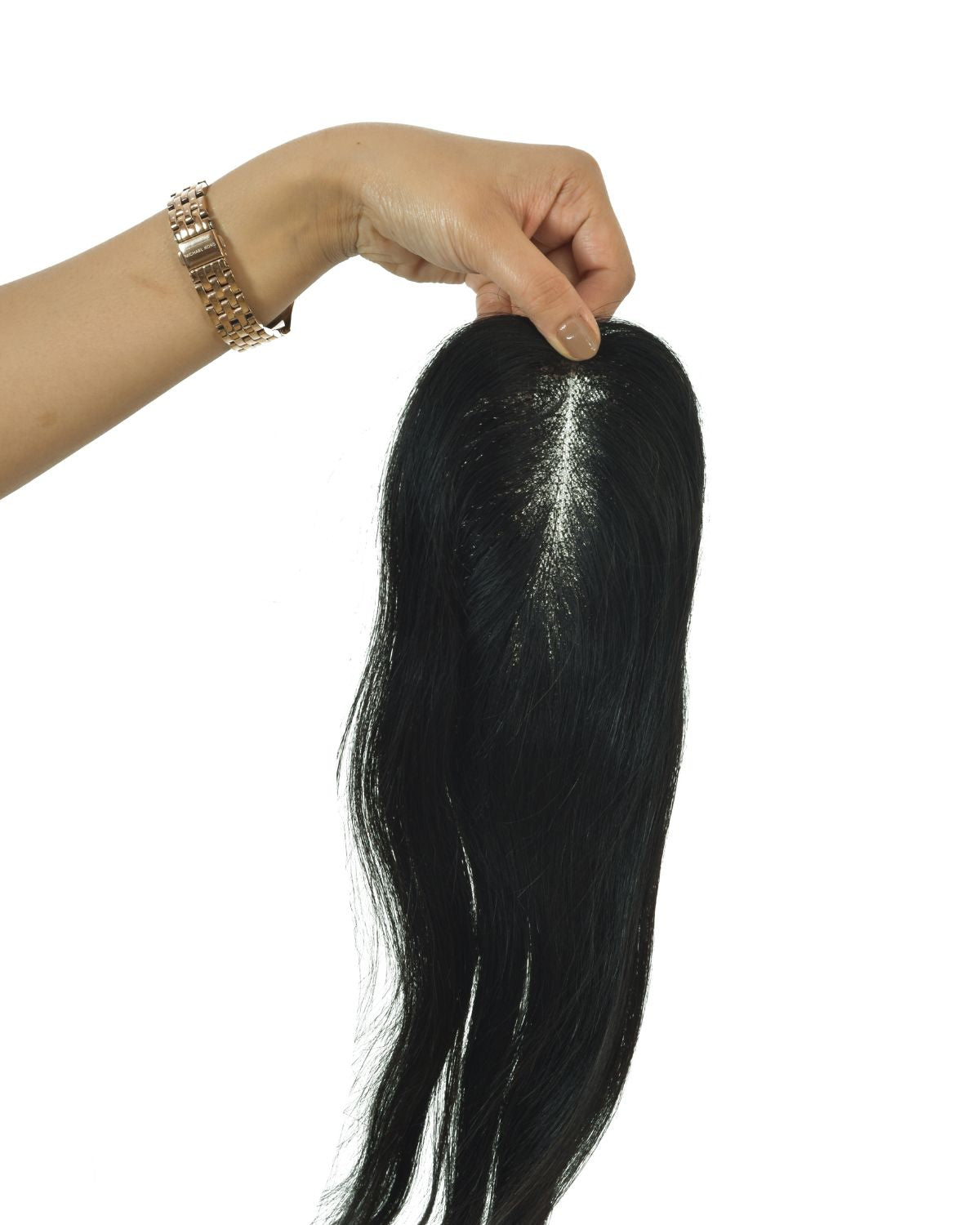 Share
Shipping Details
Free standard shipping on orders over 1000 INR.
This product is available for preorder, orders placed on preorder will be dispatched within 2-4 weeks.
Description:
Introducing our Hair Topper - your secret to flawless, voluminous hair! Say goodbye to flat and lifeless locks and hello to a renewed sense of confidence. Our Hair Topper is the ultimate solution for adding volume, coverage, and style to your hair. Whether you're dealing with thinning hair, a receding hairline, or simply want to achieve that Instagram-worthy hair, our Hair Topper is here to transform your look and boost your self-esteem!

Product Specifications:

Natural Appearance: Crafted with premium Remy human hair, our Hair Topper blends seamlessly with your own hair, creating a natural and undetectable look.
Comfortable Fit: The lightweight and breathable base ensures a comfortable and secure fit, allowing you to wear it all day long.
Easy to Attach: The clip-in design makes application a breeze, ensuring a quick and hassle-free way to achieve a stunning hairstyle.
Customizable Styling: Curl, straighten, and style the Hair Topper just like your own hair, giving you the freedom to create various looks.
Versatile Solution: Suitable for both men and women, our Hair Topper addresses a range of hair concerns, making it a versatile solution for anyone seeking a hair transformation.

Is This For Me?
Are you searching for a solution to thinning hair, hair loss, or a desire to achieve voluminous locks? Do you want to enjoy a full head of hair without the limitations of traditional wigs? If the answer is yes, then our Hair Topper is the perfect match for you! Whether you're a man or a woman, our topper is designed to cater to various hair types and concerns. Ideal for those looking for an easy and non-permanent way to enhance their hair, our Hair Topper provides you with the confidence to embrace any hairstyle you desire. Experience the beauty of renewed hair confidence with our premium and easy-to-use Hair Topper today!




Confidence in every wear.
Natural beauty boost! Hair Topper is my daily go-to. Covers seamlessly, stays put, and I'm embracing the fuller, more fabulous me.
Incredible, love this topper!
Easy elegance! Hair Topper is a game-changer. Covers beautifully, feels natural, and I'm enjoying a more confident, carefree hairstyle.
Perfect for a makeover.
Hair Topper is my new obsession. Instant cover, feels secure, and I'm getting compliments on my luscious locks. Absolutely fabulous!
Obsessed with the topper.
Cover and slay! Hair Topper is my style secret. Easy, natural, and I'm loving the boost of volume it gives to my hair. So happy!
Easy solution for volume.
Hair Topper is pure magic. Covers flawlessly, feels like my own hair, and the compliments are endless. Can't imagine my routine without it!