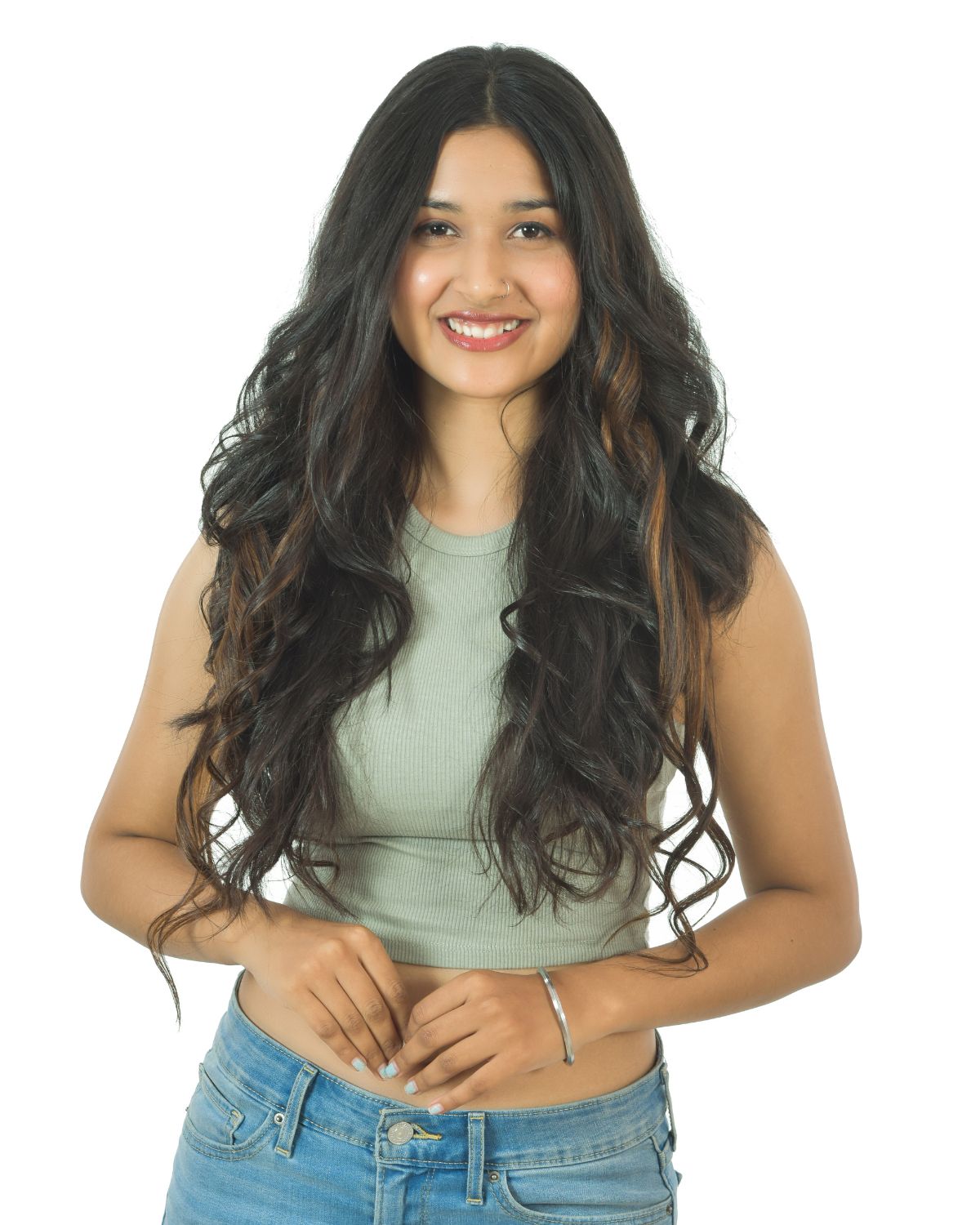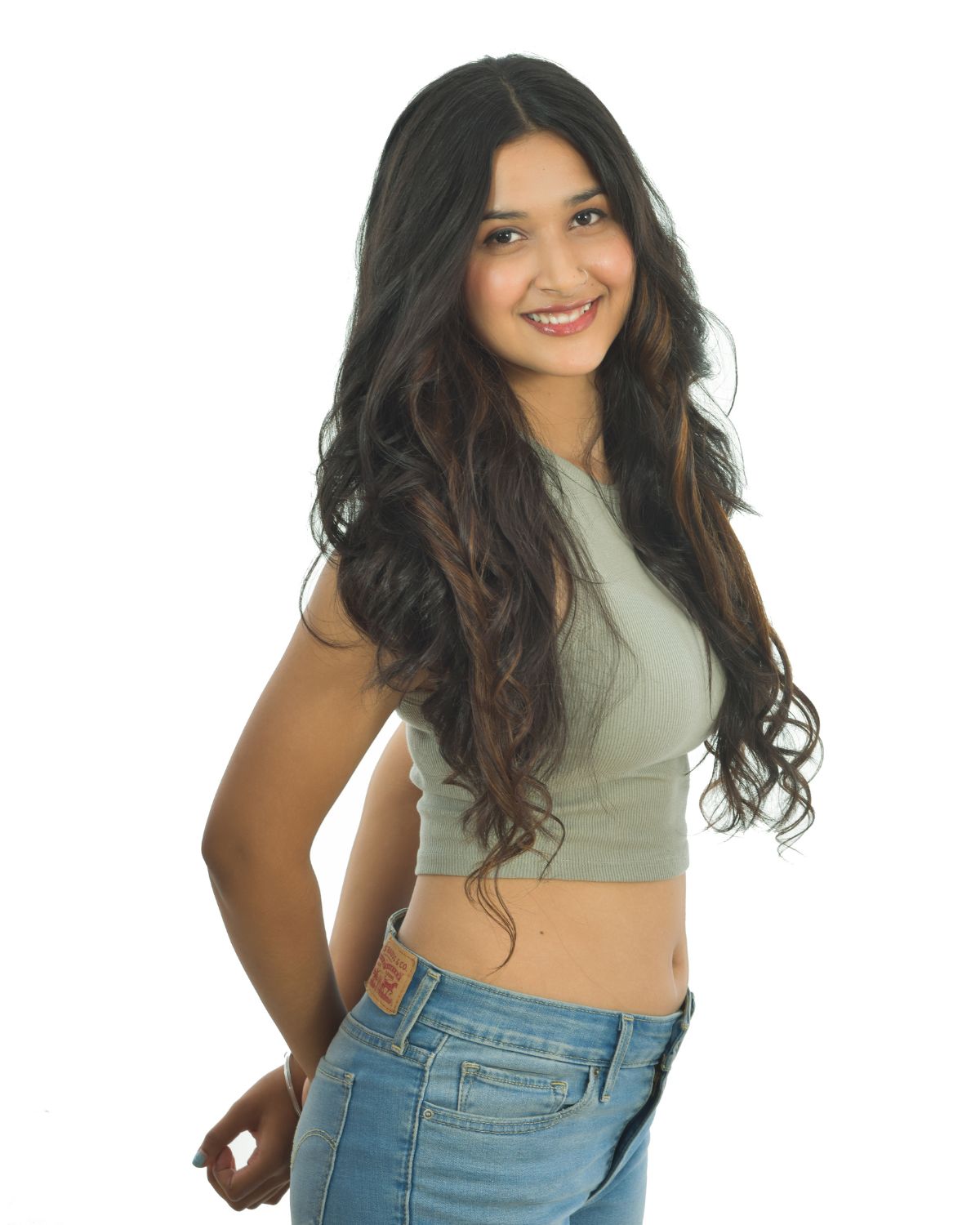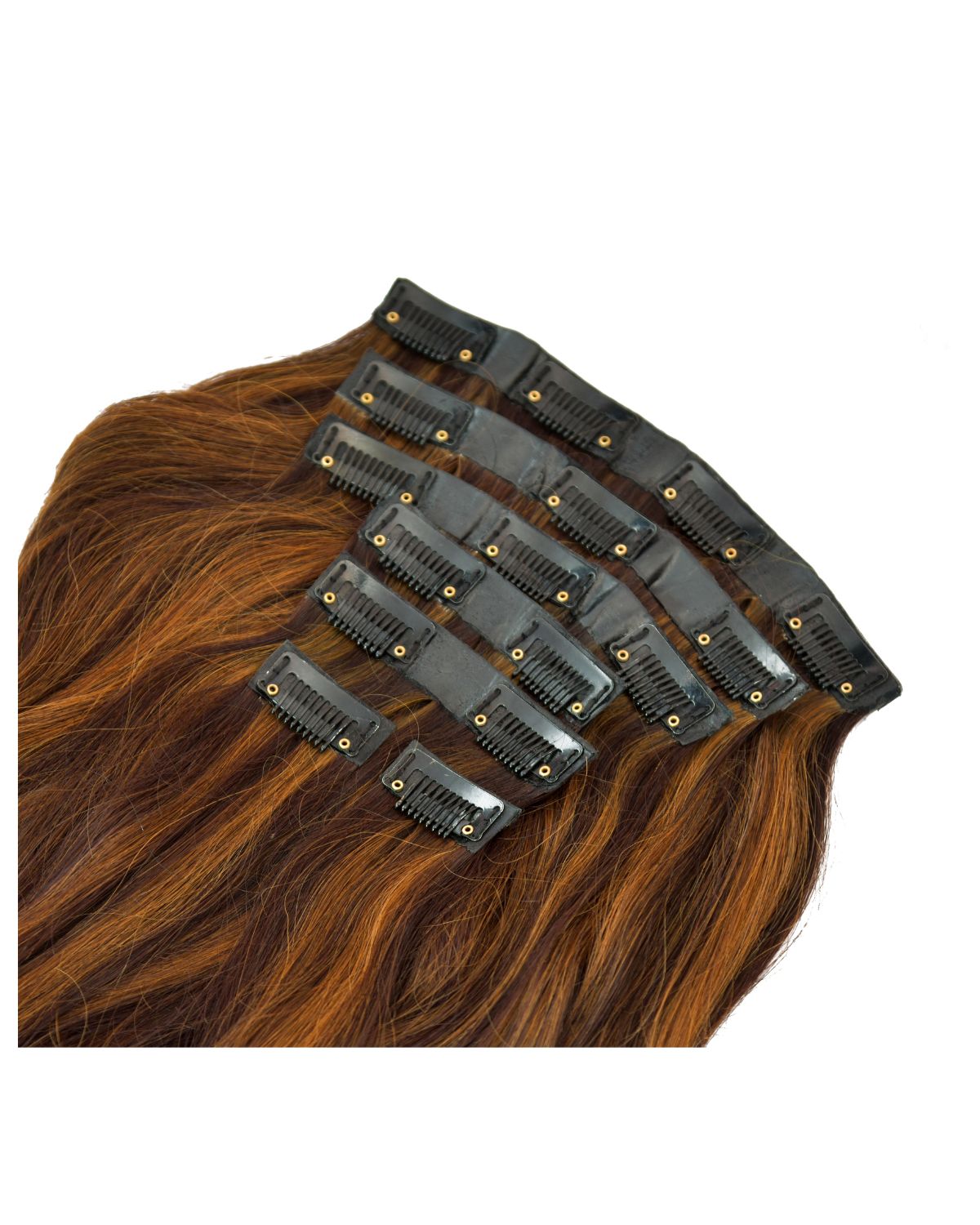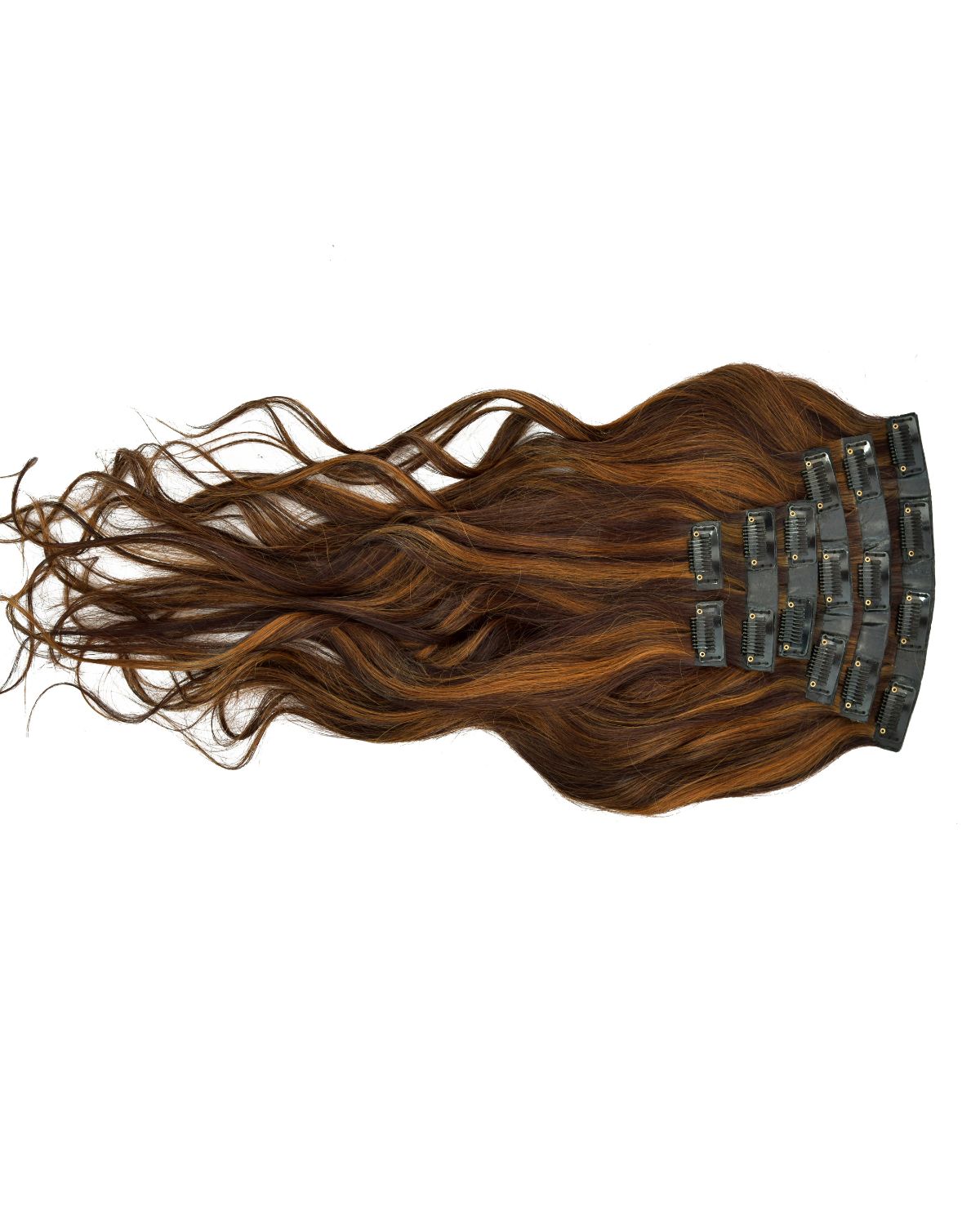 Share
Shipping Details
Free standard shipping on orders over 1000 INR.
This product is available for preorder, orders placed on preorder will be dispatched within 2-4 weeks.
Description:
Say hello to the hair of your dreams with our 7 Set Clip-In Hair Extensions! Transform your look instantly and effortlessly with these luscious extensions that are designed to blend seamlessly with your natural hair. Whether you're looking to add volume, length, or a pop of color, our clip-ins are the perfect solution. Get ready to unleash your inner goddess and step into a world of endless hairstyling possibilities!

Product Specifications:

Set Includes: 7 wefts in varying widths for a perfect fit and distribution.
Material: Made from 100% high-quality remy human hair, ensuring a natural look and feel.
Easy Application: The sturdy yet comfortable clips make attachment a breeze.
Versatile Styling: Curl, straighten, and style the extensions just like your own hair.
Travel-Friendly: Lightweight and compact packaging allows for easy transport on-the-go.

Is This For Me?
Are you tired of waiting for your hair to grow out naturally? Do you want to add volume and length to your hair without the commitment of permanent extensions? If you answered yes, then our 7 Set Clip-In Hair Extensions are perfect for you! Effortless to apply, comfortable to wear, and offering a flawless blend, these extensions cater to all hair types and styles. Whether you're getting ready for a special occasion or simply want to enhance your everyday look, our clip-ins have got you covered. Experience the confidence-boosting power of beautiful hair with our easy-to-use and versatile extensions today!
Feels like my own hair.
My new obsession! 7 Set Clip In Extensions are a total win. Stylish, easy to use, and they make me feel like a superstar!
Game-changer for my look.
Can't believe the transformation! 7 Set Clip In Extensions are my go-to for a quick and fabulous hair upgrade. Absolutely love them!
Absolutely adore the variety!
In love! The 7 Set Clip In Extensions are pure magic. Foolproof, comfortable, and the easiest way to switch up your style!