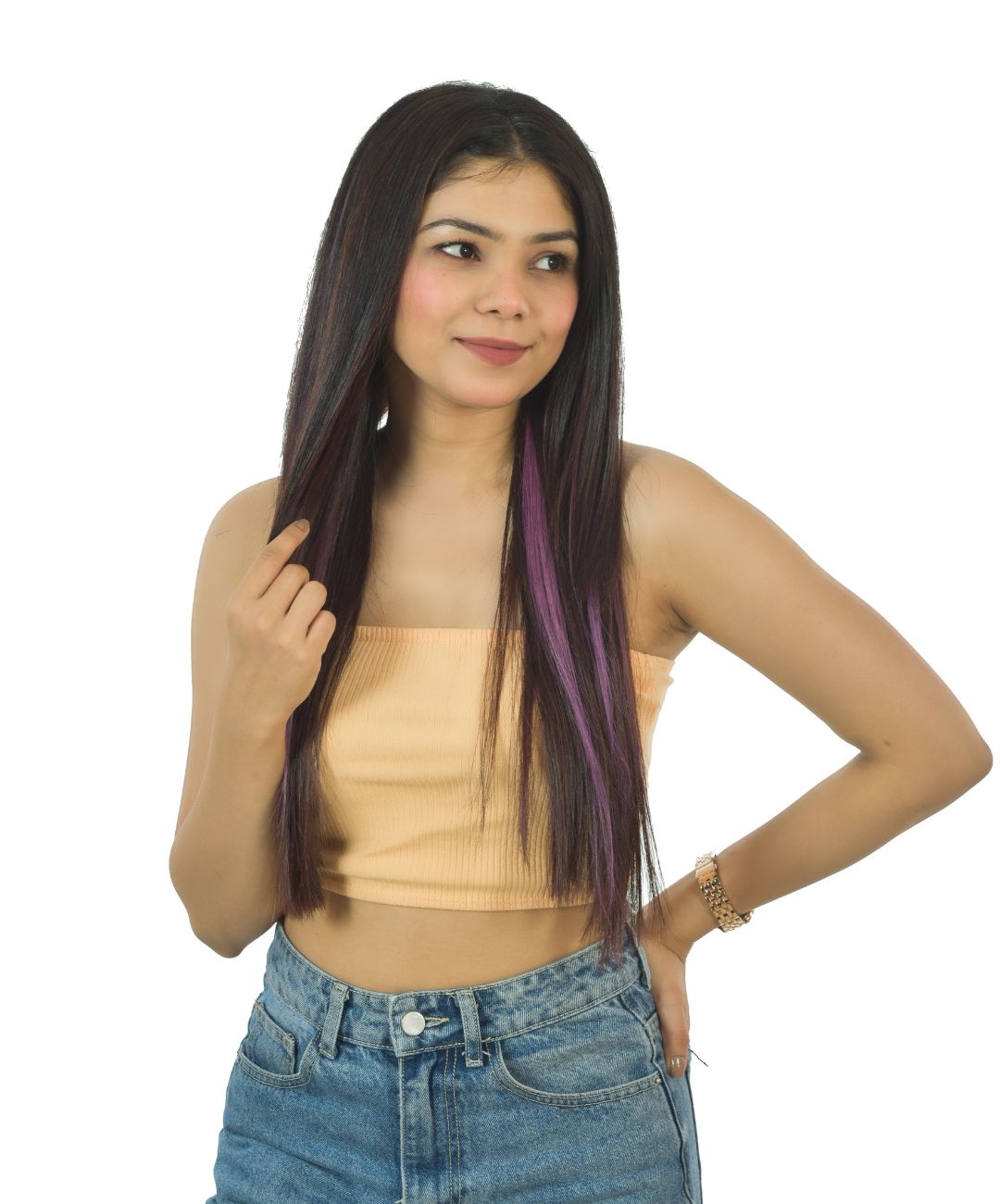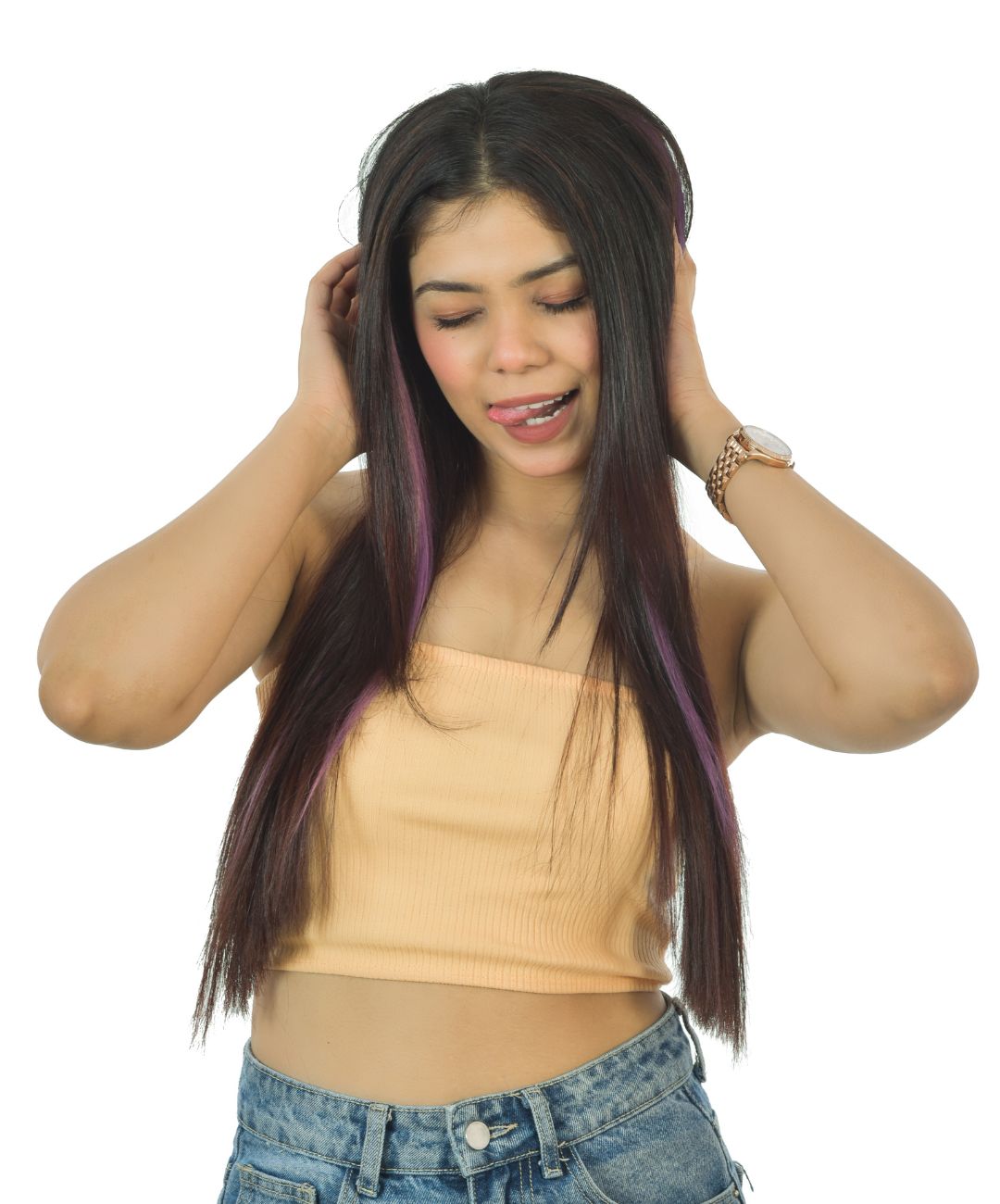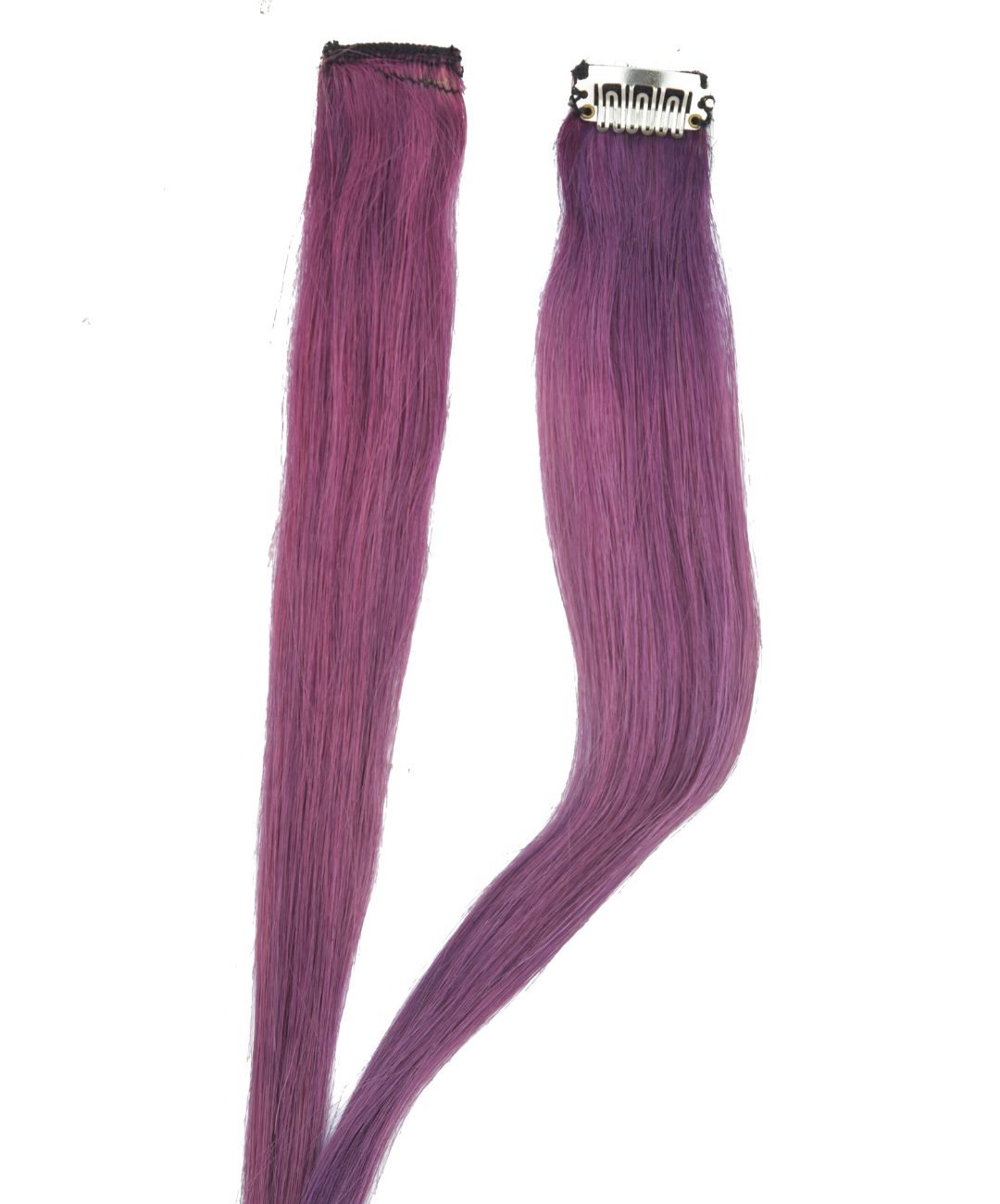 Share
Shipping Details
Free standard shipping on orders over 1000 INR.
Description:
Unleash your inner trendsetter with our Clip-In Hair Streaks! Add a burst of vibrant color to your hairstyle without the commitment of dyeing your hair. Our hair streaks are the ultimate style statement, allowing you to experiment with different looks and express your individuality. Whether you want to rock a bold and edgy appearance or enhance your natural beauty with a subtle touch of color, our Clip-In Hair Streaks are the perfect accessory to take your hair game to the next level!
Product Specifications:
Effortless Application: Simply clip in the hair streaks for an instant pop of color without any damage to your natural hair.
High-Quality Material: Made with premium natural hair that looks and feels realistic, blending seamlessly with your own locks.
Striking Color Options: Choose from an array of vibrant and eye-catching colors to suit your mood and style.
Easy to Remove and Reuse: The secure clips make it simple to add or remove the streaks whenever you desire a new look.
Suitable for All Hair Types: Our clip-in hair streaks work with various hair textures and lengths, catering to everyone's unique style.
Is This For Me?
Have you ever wanted to experiment with bold hair colors but were hesitant to commit to permanent dyeing? Are you looking for a temporary and reversible way to add a pop of excitement to your hairstyle? If yes, then our Clip-In Hair Streaks are tailor-made for you! Whether you're preparing for a fun night out, a music festival, or simply want to showcase your creative side, these streaks allow you to customize your look and express your personality effortlessly. Perfect for people of all ages and hair types, our hair streaks empower you to explore different styles and colors without any long-term commitment. Embrace the joy of vibrant hair expressions and let your imagination run wild with our trendy and easy-to-use Clip-In Hair Streaks today!
Love the instant transformation.
Clip-in Streaks are my hair's happy place. Vibrant colors, easy to wear, and I'm enjoying the playful side of my style.
Simple, stylish, and effective.
Playful and chic! Clip-in Streaks are my latest obsession. Quick, easy, and I can switch up my look on a whim.
Must-have for color fun.
Clip-in Streaks are pure happiness! Adds a playful touch, stays put, and I'm loving the versatility they bring to my hair.