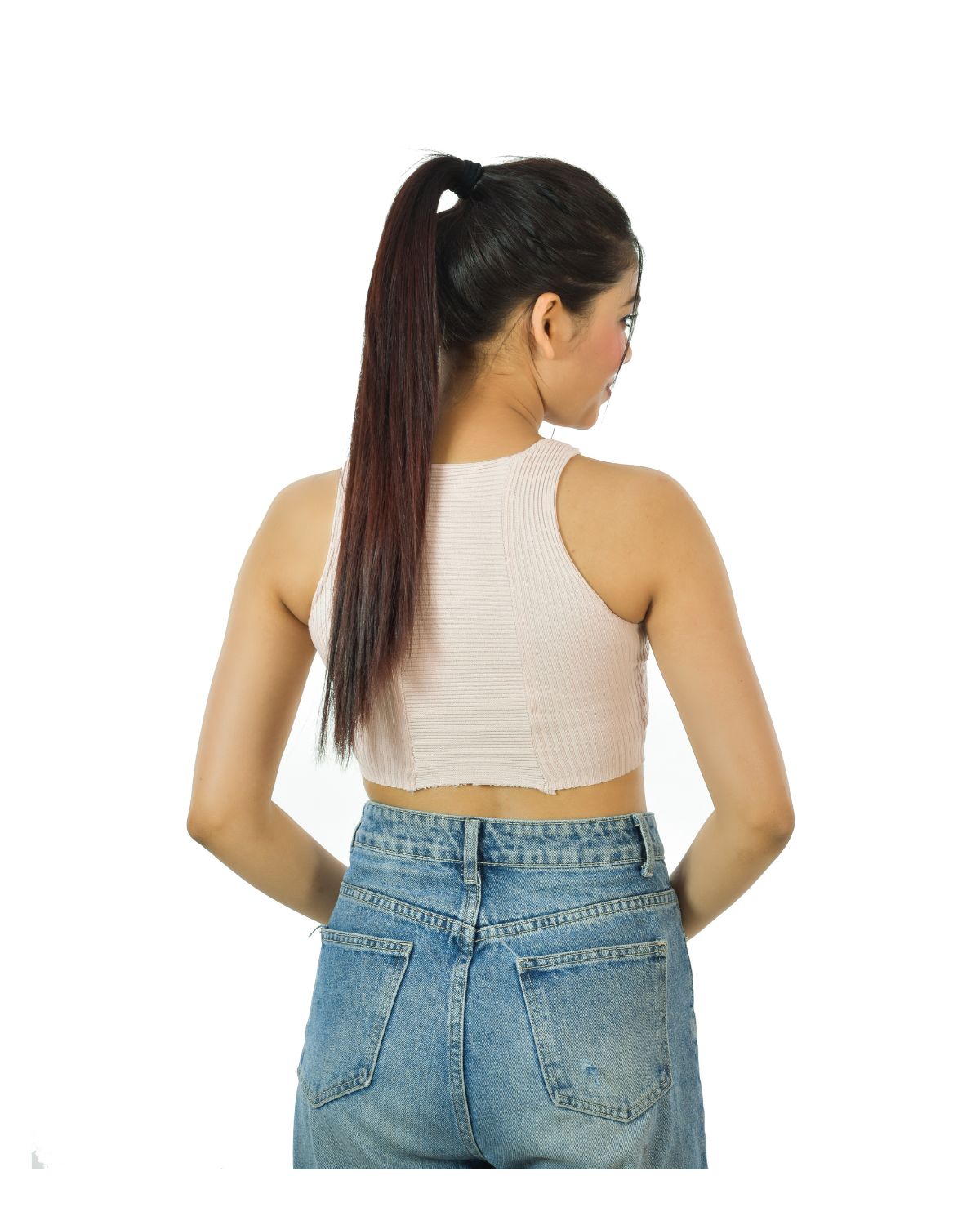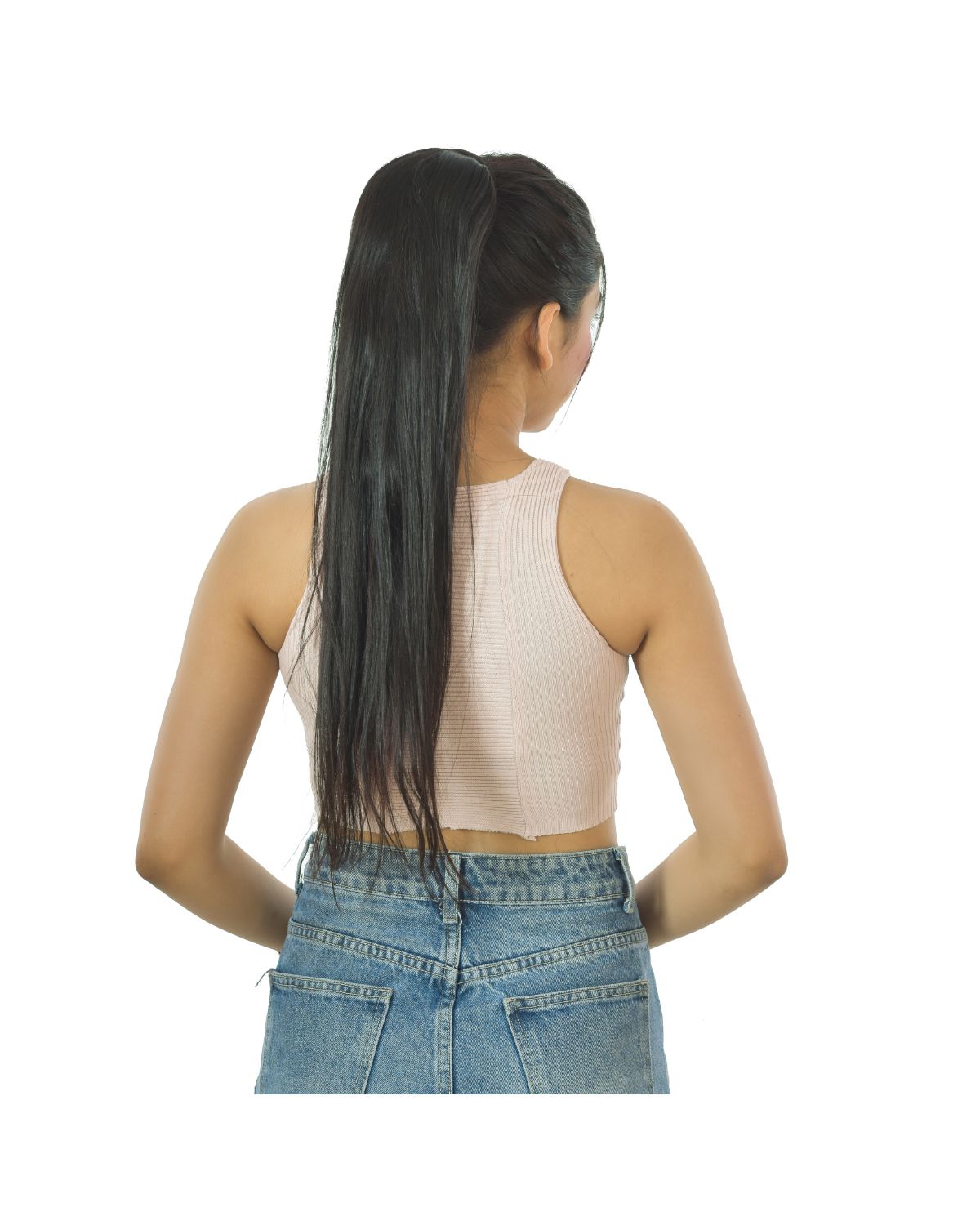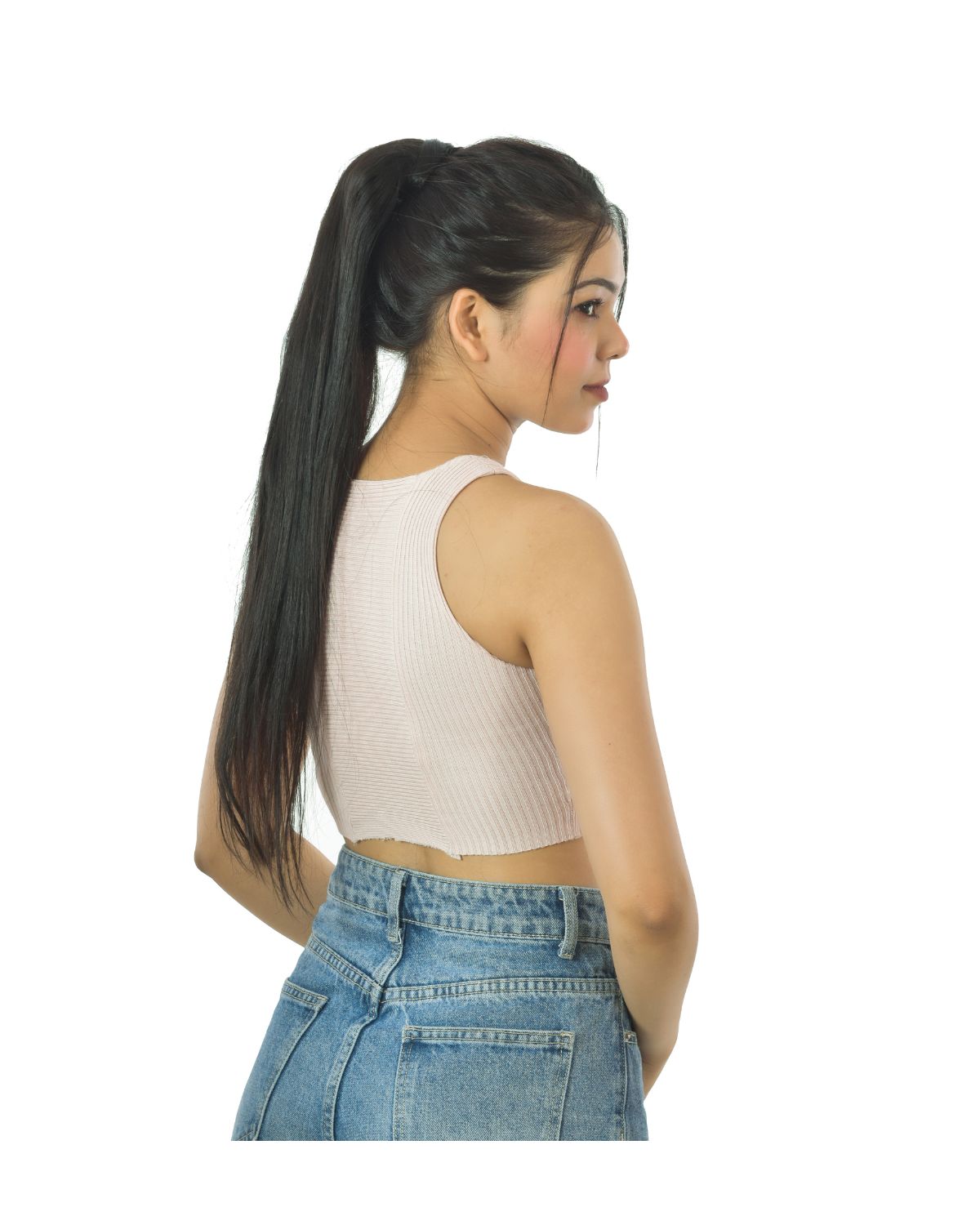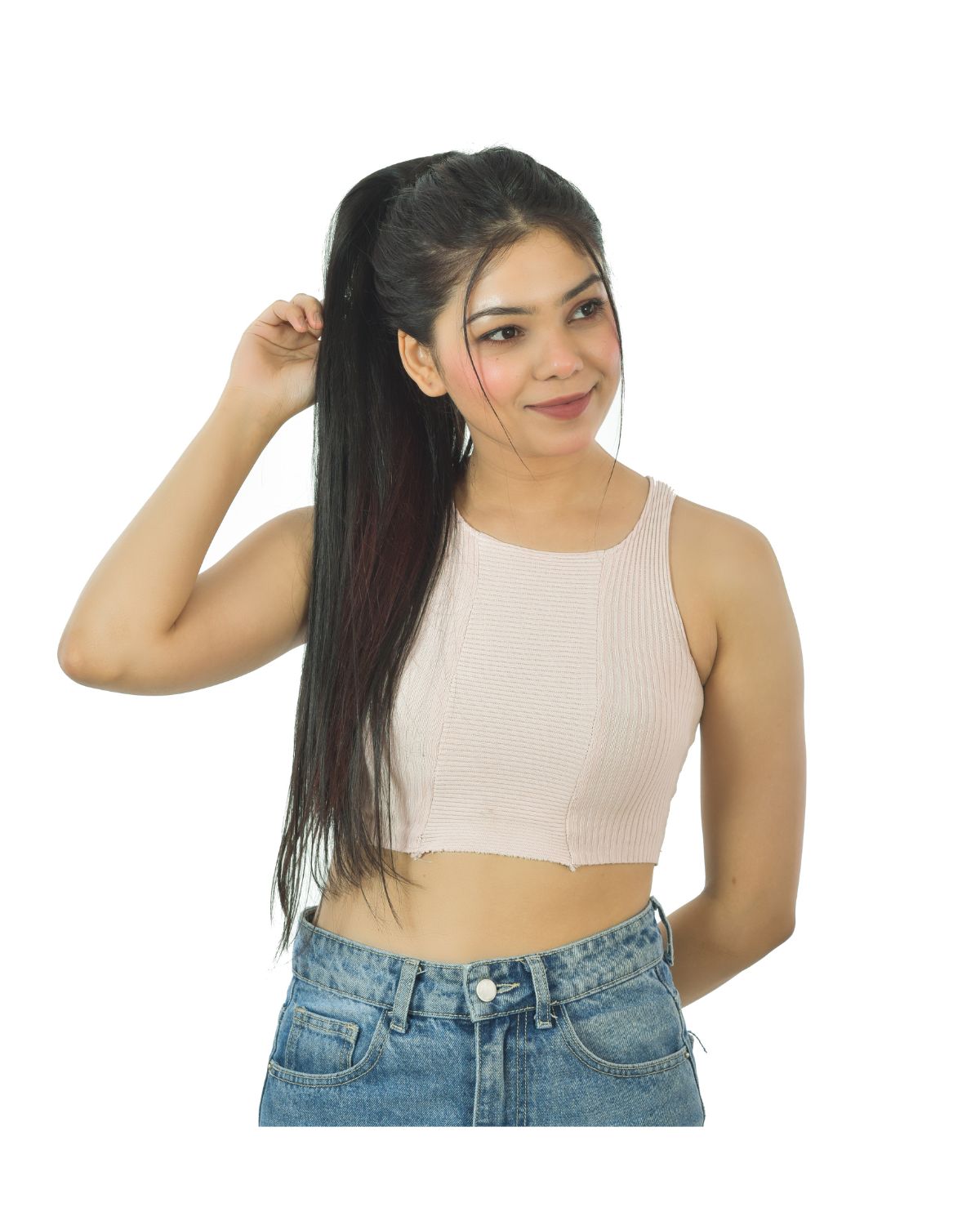 Share
Shipping Details
Free standard shipping on orders over 1000 INR.
This product is available for preorder, orders placed on preorder will be dispatched within 2-4 weeks.
Description:
Get ready to level up your hairstyle game with our Wrap Around Ponytail Extensions! Say hello to the perfect ponytail in an instant. Our wrap-around extensions are designed to effortlessly elevate your look, adding length and volume to your ponytail with a touch of elegance. Whether you're preparing for a special event or want to rock a stylish ponytail every day, our Wrap Around Ponytail Extensions are your secret to achieving a flawless and glamorous hairstyle with ease!

Product Specifications:

Effortless Application: Simply wrap the extension around your natural ponytail and secure it with the built-in comb and wrap-around Velcro design for a secure and seamless fit.
Premium Quality: Made with 100% remy human hair that looks and feels natural, blending seamlessly with your own locks.
Adjustable Length: The wrap-around design allows you to customize the length of the extension to match your desired style and hair type.
Versatile Styling: Curl, straighten, or style the ponytail extension just like your natural hair, offering endless possibilities for chic hairstyles.
Comfortable and Lightweight: The lightweight materials ensure a comfortable wear, allowing you to rock your ponytail all day long.

Is This For Me?
Are you tired of struggling to create the perfect ponytail or looking to add some extra length and volume to your hair without any hassle? Do you want to achieve a polished and sophisticated look without spending hours in front of the mirror? If yes, then our Wrap Around Ponytail Extensions are the ideal choice for you! Whether you have short or long hair, these extensions are designed to complement all hair types and textures, offering a quick and convenient hair transformation. Perfect for fashion enthusiasts, busy professionals, and anyone seeking a chic and elegant hairstyle, our Wrap Around Ponytail Extensions are the secret weapon to achieving a stunning ponytail in seconds. Embrace the beauty of effortless style and say hello to your picture-perfect ponytail with our easy-to-use and stylish Wrap Around Ponytail Extensions today!






Easy, stylish, and fabulous.
Effortless glam! Ponytail Extension is my daily essential. Feels natural, easy to use, and I get compliments everywhere.
Love my ponytail extension!
In love with simplicity! Ponytail Extension is perfection. Quick style, stays secure, and my ponytail is always on point.
Incredible, highly recommend!
My new hair hero! Ponytail Extension is everything. Quick, stylish, and my ponytail is now a statement. Highly recommend!
Perfect for instant glam.
Transformed my ponytail game! Ponytail Extension is a must-try. Natural, secure, and I feel fabulous with every wear.
Feels like my own hair.
Ponytail Extension is a genius invention. Simple, chic, and adds the perfect touch to my ponytail. Totally loving it!